2011 Hyundai i45 Elite Sedan (Remington Red) Pre-Owned Car Vehicle Details
Vehicle

2011 Hyundai i45 Elite Sedan (Remington Red) Pre-Owned Car

Series

YF

Price

$9,990*1 Excluding government charges

Colour

Remington Red

Transmission

Sports Automatic

Body Type

Sedan

Kilometres

206,566 km

VIN

KMHEC41DMCA370221

Stock Number

U1620

Registration Expiry

23/04/2022

Registration Plate

583TEN

Location

Tweed Heads

Postcode

2486
Specifications
Engine
Cylinders

4

Engine Size

2.4L

Engine Type Description

Piston
Fuel
Fuel Type

Petrol - Unleaded ULP

Fuel Type Description

Petrol - Unleaded ULP
$9,990*1
Excluding government charges
Type

Pre-Owned Vehicle

Engine/Fuel

2.4L / Petrol - Unleaded ULP

Colour

Remington Red

Transmission

Sports Automatic

Body Type

Sedan

Kilometres

206,566

VIN

KMHEC41DMCA370221

Stock No.

U1620

Registration Plate

583TEN

Location

Tweed Heads
Finance Calculator
* The calculations performed and the results provided by the calculators on this website are estimates only and should be treated as a guide. The calculations and information provided using the calculators should not be your only source of information and advice when making financial decisions. For a quote or to apply for finance please contact us.
Surf Toyota
Pre-Owned Vehicles Department
64-74 Minjungbal Drive
Tweed Heads South, NSW 2486
Phone

Fax

07 5523 2781
Similar Vehicles in Stock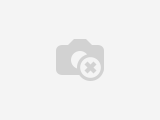 2008 Toyota Aurion Touring
$10,990
2016 Hyundai Accent Active
$13,990
2010 Holden Cruze CD
$12,990

*1 Price does not include government charges.