2017 Mercedes-Benz B-Class B180 Hatch (Black) Pre-Owned Car
Vehicle Details
Dealer Comments


- ALLOY WHEELS

- BLIND SPOT MONITOR

- REVERSE CAMERA

- 12 MONTH WARRANTY

- FOG LIGHTS

- BLUETOOTH

- AIRCONDITIONING

- BUY OFF A TOYOTA DEALER YOU CAN TRUST !!

We offer a no hassle/no haggle buying experience with ALL OUR VEHICLES PRICED AT OUR BEST POSSIBLE PRICE UPFRONT.
Our customers love it! We make car buying simple everyday.

We are an award winning Toyota dealership on the QLD/NSW border, just 5 minutes from the Gold Coast Airport.
All our vehicles are fully workshop tested by our factory trained technicians prior to sale for your peace of mind.
We have a dedicated team of finance professionals available to assist you with affordable repayments to suit your budget TAP

Please note our location: QLD/NSW border, 5 minutes south of the Gold Coast Airport

Call us now for prompt service:



Vehicle

2017 Mercedes-Benz B-Class B180 Hatch (Black) Pre-Owned Car

Series

W246

Price

$29,990*1 Excluding government charges

Colour

Black

Transmission

Sports Automatic Dual Clutch

Body Type

Hatch

Kilometres

57,643 km

VIN

WDD2462422N225364

Stock Number

U1586

Registration Expiry

28/12/2021

Registration Plate

106XUN

Location

Tweed Heads

Postcode

2486
Specifications
Engine
Cylinders

4

Engine Size

1.6L

Engine Type Description

Piston
Fuel
Fuel Type

Petrol - Premium ULP

Fuel Type Description

Petrol - Premium ULP
$29,990*1
Excluding government charges
Type

Pre-Owned Vehicle

Engine/Fuel

1.6L / Petrol - Premium ULP

Colour

Black

Transmission

Sports Automatic Dual Clutch

Body Type

Hatch

Kilometres

57,643

VIN

WDD2462422N225364

Stock No.

U1586

Registration Plate

106XUN

Location

Tweed Heads
Finance Calculator
* The calculations performed and the results provided by the calculators on this website are estimates only and should be treated as a guide. The calculations and information provided using the calculators should not be your only source of information and advice when making financial decisions. For a quote or to apply for finance please contact us.
Surf Toyota
Pre-Owned Vehicles Department
64-74 Minjungbal Drive
Tweed Heads South, NSW 2486
Phone

Fax

07 5523 2781
Similar Vehicles in Stock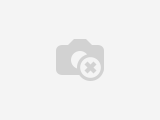 2018 Volkswagen Golf 110TSI Comfortline
$26,990
2019 Toyota Corolla SX Hybrid
$31,996

*1 Price does not include government charges.